A TASTE OF HOME-MADE
Blessing Brand 祝福牌
Depicts by a pair of red lanterns , it represents the traditional yet nostagic touch of a home-cooked soup, and which brings warmth to a happy stomach. Available in our blessing brand is our herbal soup mixes, which include the popular "Ah Kong Bak Kut Teh".
Range of Blessing Brand Products
A TREASURE FOR EVERYDAY NEEDS
Ebolin is a brand that is developed to meet our everyday needs, and depicts the leaves in the shape of nurturing hands, supporting daily health. In chinese, Ebolin is known as "怡宝灵", which means "Joy", "Treasure", " Efficacy", and which is the direction our company hopes we can bring to our customers.
Range of Ebolin Products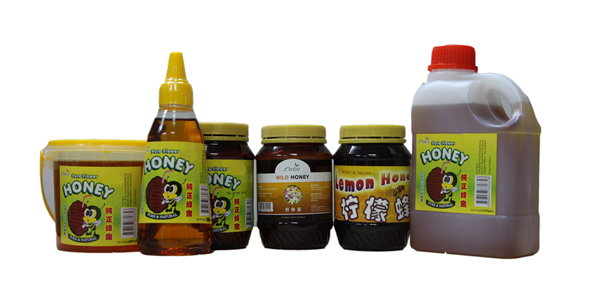 OUR CORPORATE IDENTITY 富生堂
Incorporated 1984, the logo represents our trade in the manufacture and wholesale of natural products. Depicts by plants, leaves and soil joining together, it represents the nature of our trade with our founder philosophy of a united relationships with our customers, retailers and our business partners.

Natural Bone Joint Essence
With this range of products under our corporate brand "Fook Sang Tong 富生堂", these products are specially endorsed by us with a security gold seal. This ensures products have been carefully inspected from us (the manufacturer) to our authorized dealer. Please ensure the existence of the sticker in the packaging upon purchase.
All our products are 100% Made in Singapore. Authorized Distributor: Tevda Chinese Medicine Shop
富生堂益骨康
富生堂一系列产品都粘贴了我们独有的金色公司认可证。这确保产品严格检测,并合格发售至我们受权的经销商。购买时请确保包装上的金色标签。受权经销商: 益桂堂中成药行 
SIMPLE, TASTY & NATURAL
Kwong Rong Brand 光荣牌
The name Kwong Rong means "Glorious" in Chinese and it represents the company direction towards a glorious society where everyone has a taste of the good food. Available in our Kwong Rong brand are our freshly brewed herbal tea and our bottled essence & bird nest that do not contain any preservatives, flavourings or artificial colourings.
Range of Kwong Rong Brand Products
OUR VERY OWN SINGAPORE INFANT FOOD - SI SEN BROWN RICE POWDER
Moon Rabbit Brand 月兔牌
Depicts by two rabbits, gently holding a crescent moon, it represents the gently care and love that we hope we can render to the growing child. Rabbits represent the gentle nature and goodness of Moon Rabbit products, while the nurturing of the crescent moon represents our commitment in giving the child a healthy start. Crescent moon represents our hope for the child growing strong and healthy, blossoming into a full moon, shining brightly and beautifully in their journey of life.
Products are made on the promise of giving our child a very natural start. Working with nutritionists to ensure a right mix of Si Sen ingredients, we are committed to provide optimal nutritional benefits in the child's healthy growth and development. Products are made with no use of synthetic ingredients, additives, salt, sugar or preservatives. With Moon Rabbit, our children is assured of wholesome nutrients and purity, right from the start.
Learn more about Moon Rabbit Nutrition : moonrabbit.com.sg
DECADES OF UNSURPASSED TRUST. MADE IN SINGAPORE TCM HERBAL PRODUCTS
Qian Jin Brand 前进牌
The name Qian Jin means " forward moving" in Chinese. Depicts by the Ship moving forward on an ocean of resources, it signifies progression and improvement. Coupled by the dynamic wheel, it is our mission to continuously improve the health and well-being of our customers with our wide range of herbal pharmaceutical products and health supplements.
Products are manufactured based on the Chinese Medical Prescription, empowered on the healing properties of natural herbs and backed by modern science.
Learn more about Qian Jin Brand (前进牌)  qianjin.com.sg
CONTEMPORARY HEALTH CARE PRODUCTS
Strong Eagle Brand 雄鹰牌
Depicts by the strong eagle flying high and reflects the company new direction in the provision of contemporary health care products, we aim to bring hope and progression to our customers with our series of products that blend the best mix of healing properties from the ayurvedic and chinese herbs.
Range of Strong Eagle brand (雄鹰牌) Products
Also available in our prepacked herbal tea that blends the herbal benefits for instant drink.